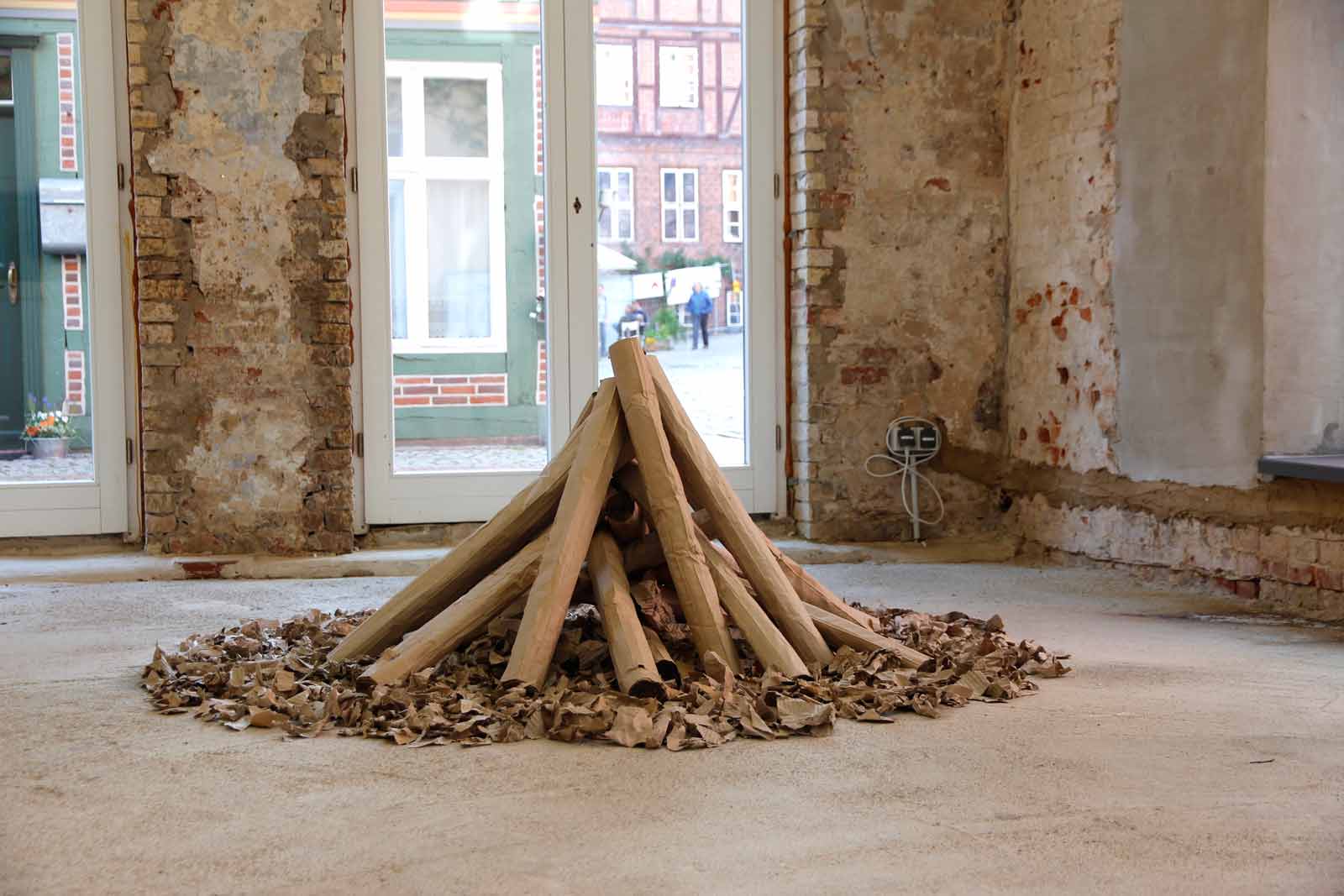 Round Table
Dargestellt ist das Bild eines Lagerfeuers in Zuversicht auf dessen Auftakt und die allgemein damit verbundene kollektive Begegnung rund um eine solche Wärmequelle.
Variationen einer solchen Situation po- sitionieren sich im Raum – ausgeführt in unterschiedlichen brennbaren Materialien, wie Bronze, Steinzeug und Papier. Die Betrachter:innen von 'Round Table' ver vollständigen den Ge- danken der Zusammenkunft durch ihre nun tatsächlich erfahrbare physische Präsenz.
What is depicted is not the blazing fire, but rather the image of a campfire with regard to its beginning and the gathering around such a fire that is generally associated with it. Variations of such a situation are placed around the space — executed in various materials that can be fired or burned, such as bronze, ceramic and paper. The viewer of 'Round Table' completes the notion of assembly through his — in this case actually tangible —physical presence.