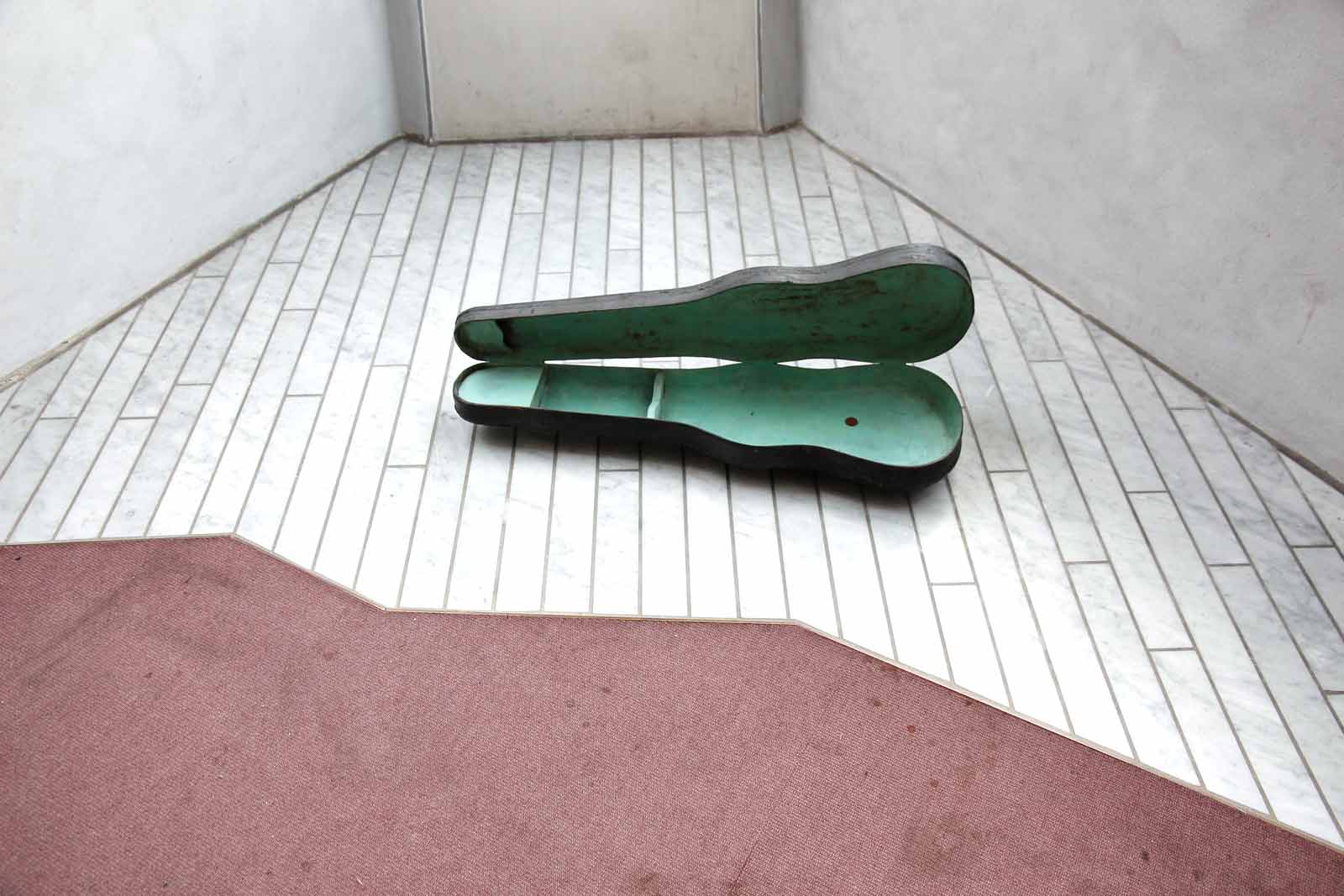 Hier spielt die Musik
'Hier spielt die Musik' ist ein Ausspruch, der besagt, dass hier und jetzt etwas Bedeutendes stattfindet. Nun wird er wörtlich genommen: Das Klingen von Münzen beim gezielten Wurf in einen Geigenkoffer enttarnt denselben als Bronzeguss. Es ist der Betrachter, der den Ton angibt, erklingen lässt und spürbar macht. Er erhält den en passant zum Ausdruck gebrachten Dank für eine hier nicht vernehmbare Musik, die auf nicht sichtbaren Instrumenten eines nicht präsenten Musikers oder Orchesters erklingt.
'Hier spielt die Musik', German for 'this is where the music plays', is a dictum meaning that something important is happening here and now. Here it is taken literally. The sound made by coins being thrown into a violin case reveals the latter to be a bronze cast. It is the viewer who calls the tune and causes it to sound and be noticeable. He is given thanks, expressed in passing, for what in this case is inaudible music played on invisible instruments by an absent musician or orchestra.