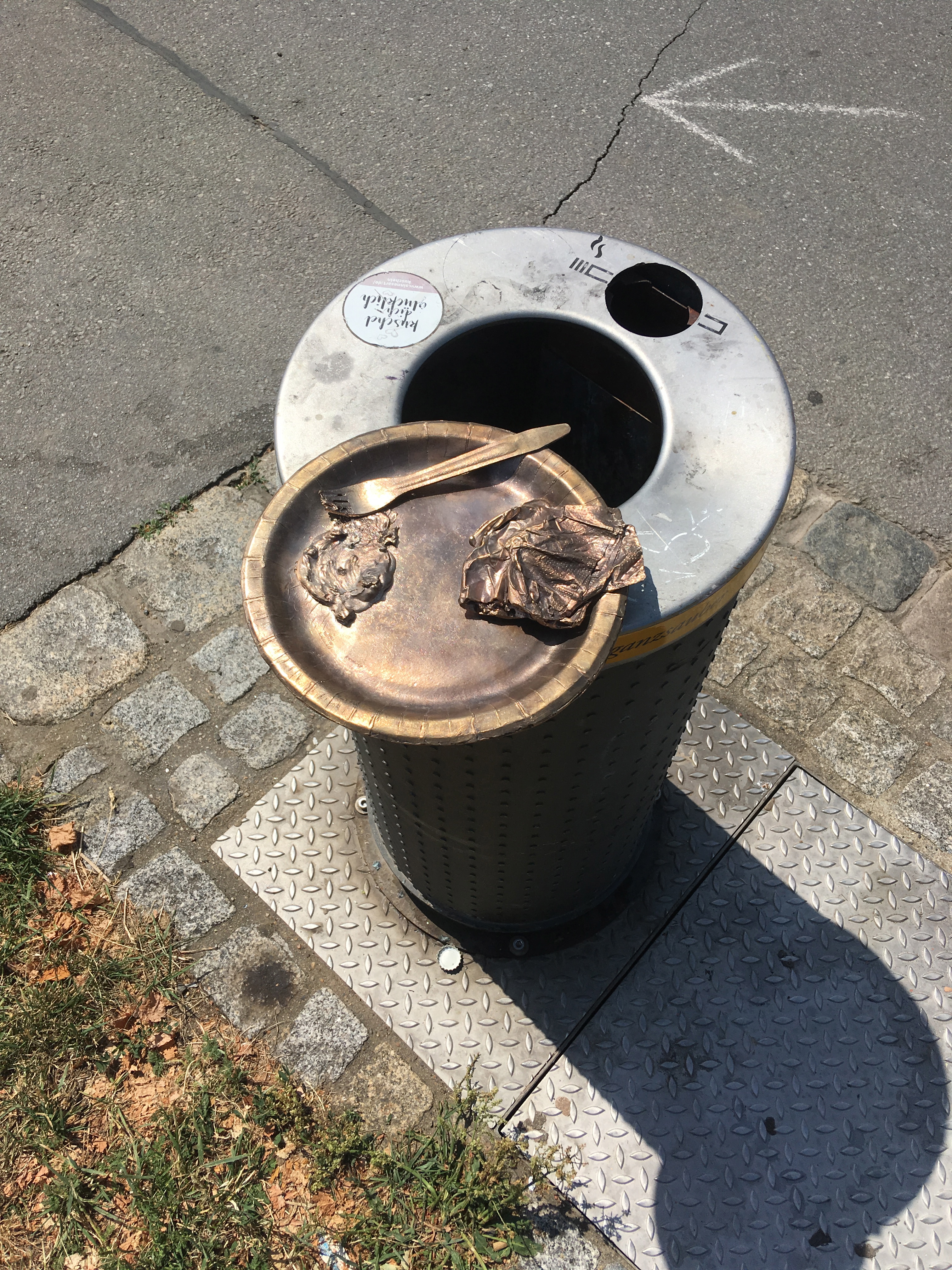 Curry Royal
#Nichtganzsauber – Kunst im öffentlichen Raum – Elbwiesen, Dresden
Pappteller, Plastikbesteck und Coffee-to-go-Becher: All das findet sich oftmals auf den Elbwiesen, aber nicht in den vielen Papier- körben, die am Elbradweg stehen. Der Dresdner Künstler Thomas Judisch hat dem am häufigsten anfallenden Müll ein in Bronze gegossenes Denkmal gesetzt und auf fünf Papierkörbe montiert. Mit seinen Skulpturen macht er auf die Vermüllung am Elbufer aufmerksam und möchte zum Nachdenken anregen. Die Aktion ist in die Kampagne #Nichtganzsauber der Landeshauptstadt Dresden eingebettet und wird von der städtischen Kunstkom mission, die Kunst im öffentlichen Raum fördert, unterstützt.
https://sauber.dresden.de/de/curryroyal.php
Paper plates, plastic cutlery and coffee-to-go cups: all of this can often be found on the floor around the Elbe, but not in the many paper baskets on the Elbradweg. The Dresden-based artist Thomas Judisch has placed a monument in bronze for the most common waste and mounted it on five wastepaper baskets. With his sculptures he draws attention to the litter on the banks of the Elbe and wants to stimulate thought. The campaign is embedded in the campaign #Nichtganzsauber of the state capital Dresden and is supported by the art commission, which promotes art in public space.