NRW-FORUM – Düsseldorf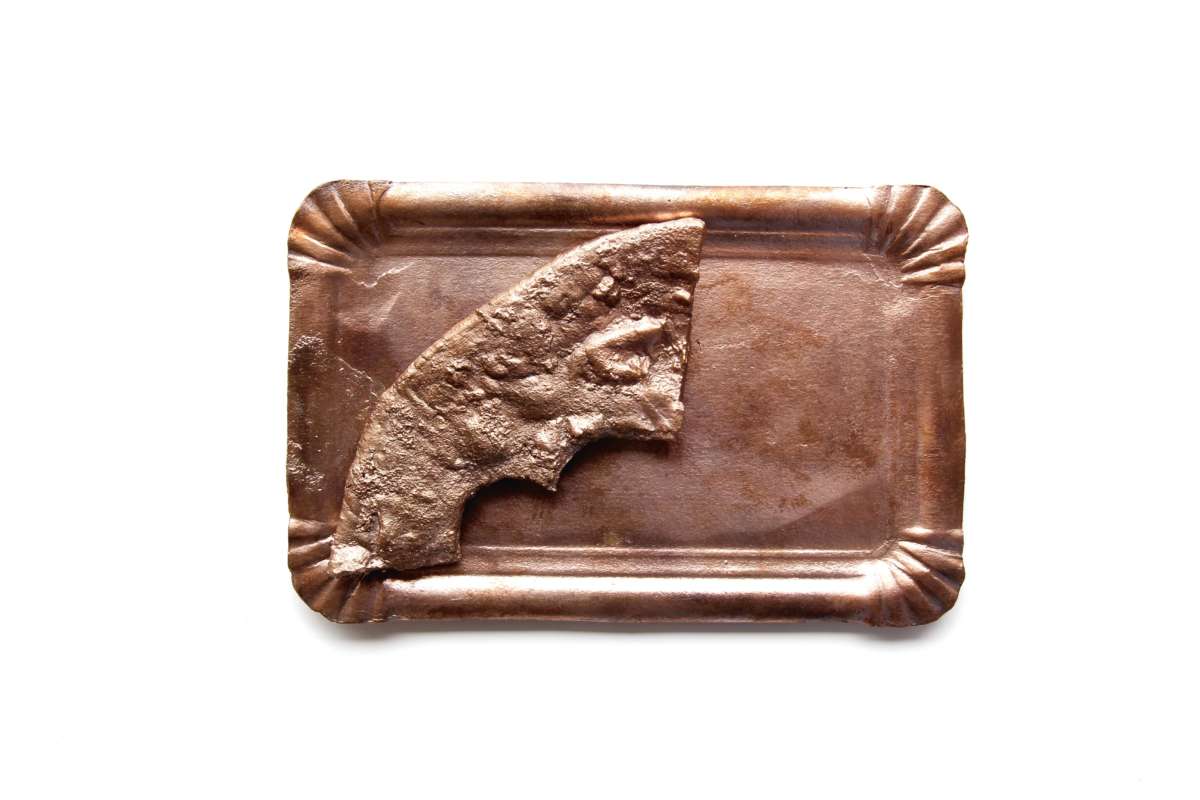 PIZZA IS GOD
16. FEBRUAR – 20. MAI 2018
MIT / WITH
Cory Arcangel & Michael Frumin
Darren Bader
John Baldessari
Paul Barsch
Simon M. Benedict
Lars Bent Petersen
Katherine Bernhard
John Bock
Chris Bradley
Marco Bruzzone
Jennifer Chan
Robert Crumb
Simon Dybbroe Møller
Tom Friedman
Uffe Isolotto
Thomas Judisch
Martin Kippenberger
Jonas Lund
PIZZA PAVILION
PIZZAG8 by PCNC_BAY x BLUNT x SKENSVED
Torben Ribe
Reena Spaulings
Spencer Sweeney
Daniel van Straalen
Claude Viallat
Pizza ist Kult, Popkultur, Teil der Kunstgeschichte und jetzt auch Weltkulturerbe. Mit der Ausstellung "Pizza is God" widmen wir  vom 16. Februar bis zum 20. Mai 2018 dem Pop-Phänomen Pizza eine internationale Gruppenausstellung.
Pizza is pop culture, part of art history and now a world heritage site. With the exhibition "Pizza is God" we dedicate an international group exhibition to the pop phenomenon of pizza from Feb 16th to May 20th 2018.
Es ist offiziell: Die Pizza ist in die Liste der immateriellen Güter des Weltkulturerbes aufgenommen worden. Die Düsseldorfer Band Antilopen Gang hat ihr in diesem Jahr schon eine regelrechte Hymne gewidmet. Bereits 2015 gab es den ersten Pizza Pavillon auf der Biennale in Venedig. Im Netz ist die Pizza als eines der beliebtesten Memes schon längst überall. Was macht die Faszination der Pizza aus?
It is official: Pizza has been added to the list of intangible assets on the World Heritage List. The Düsseldorf band Antilopen Gang has already dedicated it a veritable anthem this year. The first Pizza Pavilion was opened at the Venice Biennale in 2015. As one of the most popular memes, pizzas have long been available everywhere on the net. What is the fascination of pizza?
Die internationale Gruppenausstellung Pizza is God  untersucht die kulturelle Bedeutung und ikonische Kraft der Pizza. Malerei, Fotografie, Netzkunst, Video und Performances: Künstler setzen sich seit Jahrzehnten mit dem Kultobjekt Pizza auseinander und verhandeln an ihm die gesellschaftlichen und ästhetischen Themen ihrer Zeit. "Pizza is God" präsentiert die jüngere visuelle Geschichte der Pizza sowie aktuelle Arbeiten zeitgenössischer, junger Künstler.The international group exhibition Pizza is God explores the cultural significance and iconic power of pizza. Painting, photography, net art, video and performances: artists have been dealing with the cult object of pizza for decades and have been using it to explore the social and aesthetic themes of their time. Pizza is God presents the more recent visual history of pizza as well as current works by contemporary young artists. 
"Pizza is God" wurde konzipiert von den Künstlern Mikkel Carl und Paul Barsch, sowie den Kuratorinnen Marie Nipper und Konstanze Schütze
Pizza is God was conceived by the artists Mikkel Carl and Paul Barsch, as well as the curators Marie Nipper and Konstanze Schütze.
NRW-Forum Düsseldorf
Ehrenhof 2
D – 40479 Düsseldorf
Tel. +49 (0)211 – 89 266 90
info@nrw-forum.de
https://www.nrw-forum.de/ausstellungen/pizza-is-god
Dienstag – Donnerstag 11.00 – 18.00 Uhr
Freitag 11.00 – 21.00 Uhr
Samstag 10.00 – 21.00 Uhr
Sonntag 10.00 – 18.00 Uhr